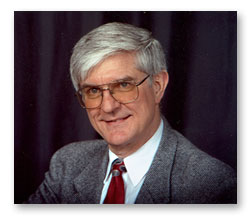 About ShoeBar Associates
Principal Consultant: Brian Shoemaker, Ph.D.
More than 20 years' experience with software quality and validation in the FDA-regulated industry.
Knowledgeable in diverse application areas, including automated in vitro diagnostics, clinical trial data management, clinical safety data, ERP and shop floor automation, change order management, and electronic document management.

Well versed in practical application of FDA and ISO requirements for software life cycle documentation, validation, and risk management.

Adept at unraveling issues around electronic records and signatures (21 CFR Part 11).

Diverse clientele, including manufacturers, software developers, medical device startups, and pharmaceutical multinationals.
Fluent in German

Mission Statement
ShoeBar Associates is committed to helping our clients establish software quality and control, to achieve regulatory compliance, world-class product reliability, and unquestioned patient and user safety.
Follow Brian on Twitter: @brian_shoe
---
---
Llewellyn Falco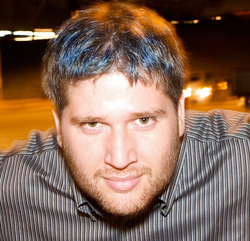 Llewellyn Falco
is a long-time Agile practitioner and trainer specializing in the technical practices. He teaches pair programming, TDD, and refactoring. He works frequently with legacy code and views Agile test suites from a ROI perspective, where they provide specification, feedback, regression, and granularity for the code base. He is a popular speaker at numerous Agile conferences and technical gatherings worldwide.
Llewellyn is creator of ApprovalTest framework - to test the "untestable". This framework is:

An open source tool built into the unit test suites of 8 languages (.net , node js, objective c, java, cpp, python, perl, ruby, php)
Enables automated test of UI, audio files, XML, and more
Llewellyn is a thought leader in these related areas as well:
Legacy code rescue -- Within hours – not weeks – you can get locking tests around legacy code, ensuring that changes you're about to make will not break anything else

Big code migrations -- Getting a sustainable start is quick, even for very large code bases
Mob Programming -- This new software practice is gaining wide interest everywhere. They're saying "Mob programming is to pair programming what RAID 5 is to RAID 1. Redundancy and fault tolerance are good things!" #mobprogramming
Follow Llewellyn on Twitter: @LlewellynFalco
---
---