The Partners - Management Team
Lean-Agile Partners management team consists of a core of the most experienced Agile coaches— people who've launched dozens of successful agile teams and are thought-leaders in Agile Software Development.
Nancy Van Schooenderwoert
President and Managing Director of Agile Development Practice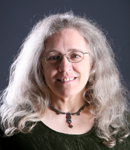 Nancy Van Schooenderwoert does Agile Enterprise coaching— everything from launching new agile technical teams to advising executives on how to take Agile and Lean principles far beyond software development in their drive to deliver more customer value faster. She works with large and small companies. Nancy pioneered agile practices for embedded software development beginning in 1998. Her background in electronics and software development for avionics, factory automation, medical, and defense systems brings a unique perspective to her coaching practice.
Nancy holds a Scrum Master certification, has edited a column for the Agile Times, and served on the IEEE 1648 committee to define a standard for customers of agile teams. She has been a regular presenter at various Agile-related conferences since 2003. Her work in applying Agile methods to embedded systems has been referenced by Jim Shore and Mary Poppendieck in their books.
Currently based in Boston, USA.
Joyce Dostale
Managing Director of Agile Operations Practice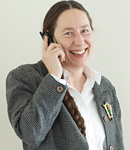 Joyce Dostale is an experienced operational executive and management consultant specializing in high-growth technology companies. She has been successfully growing companies based on creative ideas for the past 20+ years.
Mark Taylor
Managing Director of Agile Business Practice
Mark Taylor is a successful serial high tech entrepreneur and established company executive with over 20 years' experience in applying empirical methods in marketing, sales, business development, and product portfolio management. Mark's lean-agile practice experience spans start-ups (Apollo Computer, Raptor Systems, and RAIDCore) and established companies (Digital Equipment Corp., Hewlett Packard, and Broadcom) in the areas of engineering workstations, embedded software, hardware sub-systems, chip design, network security and data integrity.
Mark is also an angel investor, which gives him the opportunity to review a half dozen business plans a month ranging from medical products and cloud storage systems to the next big innovation in pie making.